THE ORIGINAL ONE AND ONLY
NITRO MINNOW
This jigging minnow has proven itself time after time . Originally designed as an ice lure the nitro minnow has been taking open water walleye in both lakes and rivers even under tournament tough conditions. This jig weighs 1\2oz but is streamlined enough to use in place of smaller ball jigs. Greatest advantage of the Nitro is you can use smaller plastics to tip this lure or live bait but even if you loose your bait this lure will still catch fish since it is so realistic. I have tested and caught countless Detroit river walleyes vertical jigging these with no bait at all.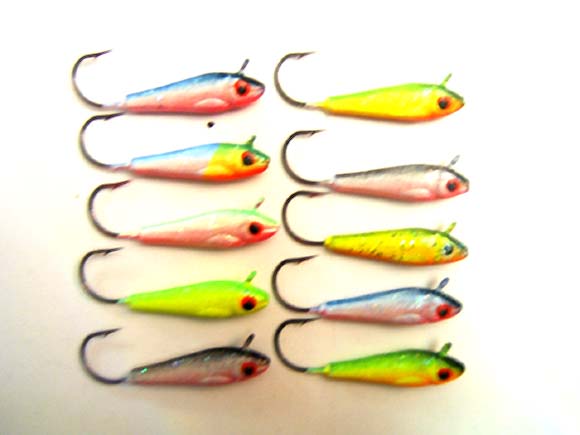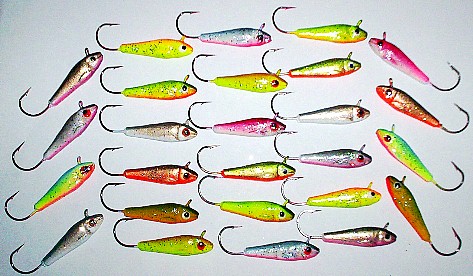 pics show sample colors. We can custom paint in just about any color you need!
---
WEEDLESS NITRO MINNOW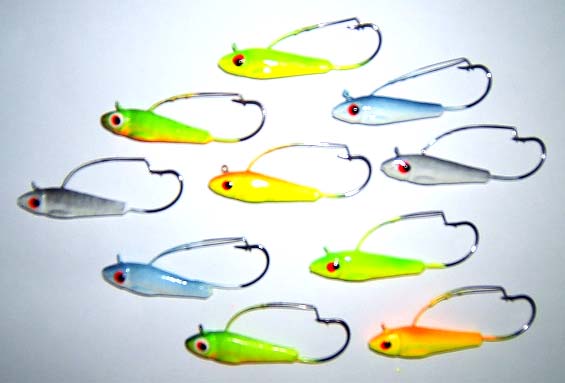 ---
NITRO SPINNER MINNOW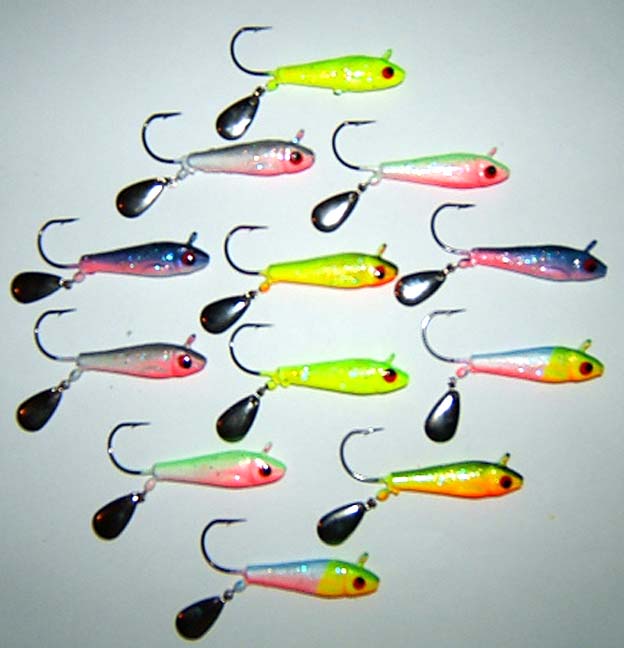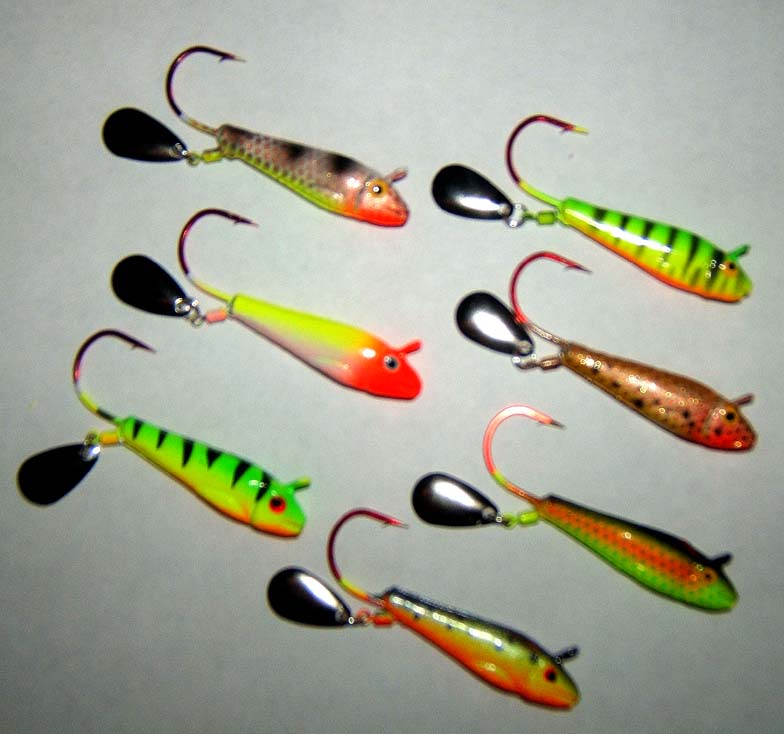 ---
NITRO ICE MINNOW
These custom designed lifelike 1\2oz vertical minnows are an amazing alternative to those over priced name brands. We have made these completely from lead including the solid tail . They are well balanced and have 1\0 front and back hooks instead of those mini hooks used buy others. If you want a larger killer vertical walleye bait please see the infinity shad.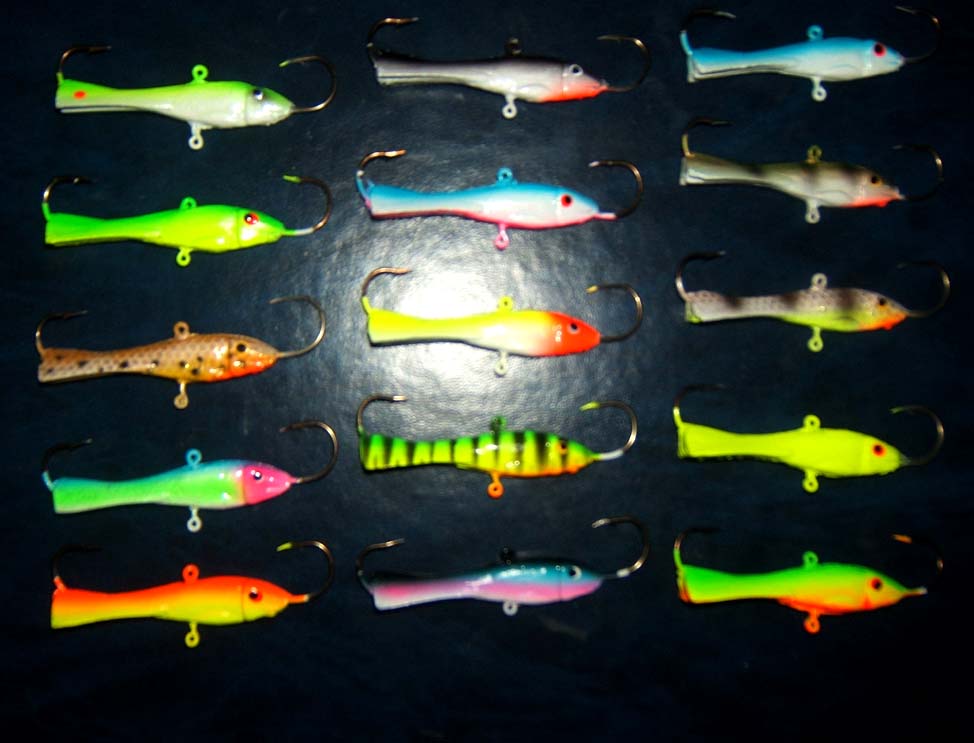 ---

MINI VERT
The mini vert is the perfect size for perch but don't be affraid to use for walleye! This little gem is 1-1\2" and weighs aproximatly 1\4oz. We use #4 hooks front and back and a #10 treble under the belly.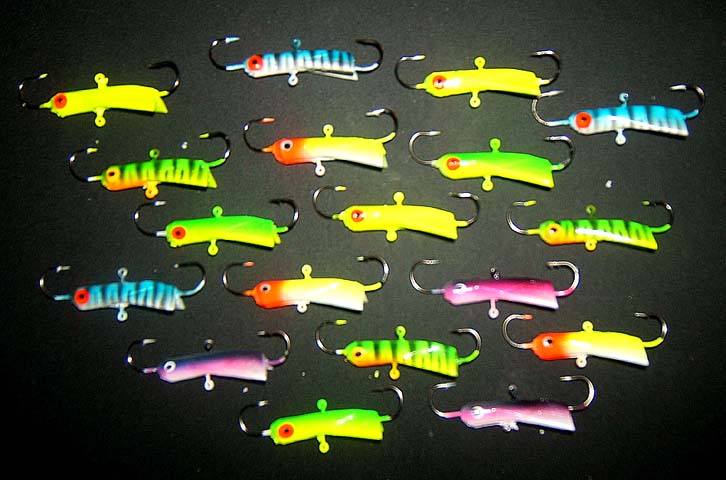 ---

All orders are custom done to your needs. We are happy to supply any store with suggestions or retail assortments that will quickly allow you to see the profit potential of these items without a large dollar initial cost. . .
PAYPAL IS ACCEPTED ON ALL ORDERS ONCE ORDER HAS BEEN CONFIRMED.
---
EMAIL MANUFACTURING