RIVER WALLEYE JIGS
---

Vertical jigging is probably the best way to catch big numbers and especially BIG FISH!
I have custom designed several heavier jigs especially for fishing rivers with current.

This is a DO_IT mold specialty jig but one of the best for vertical jigging eyes.
ULTRA MINNOW
These are currently availiable in 5/8oz
more sizes to come.

25pc mixed assortment $20
100 pc assortment $70
500pc dealer assortment $300.00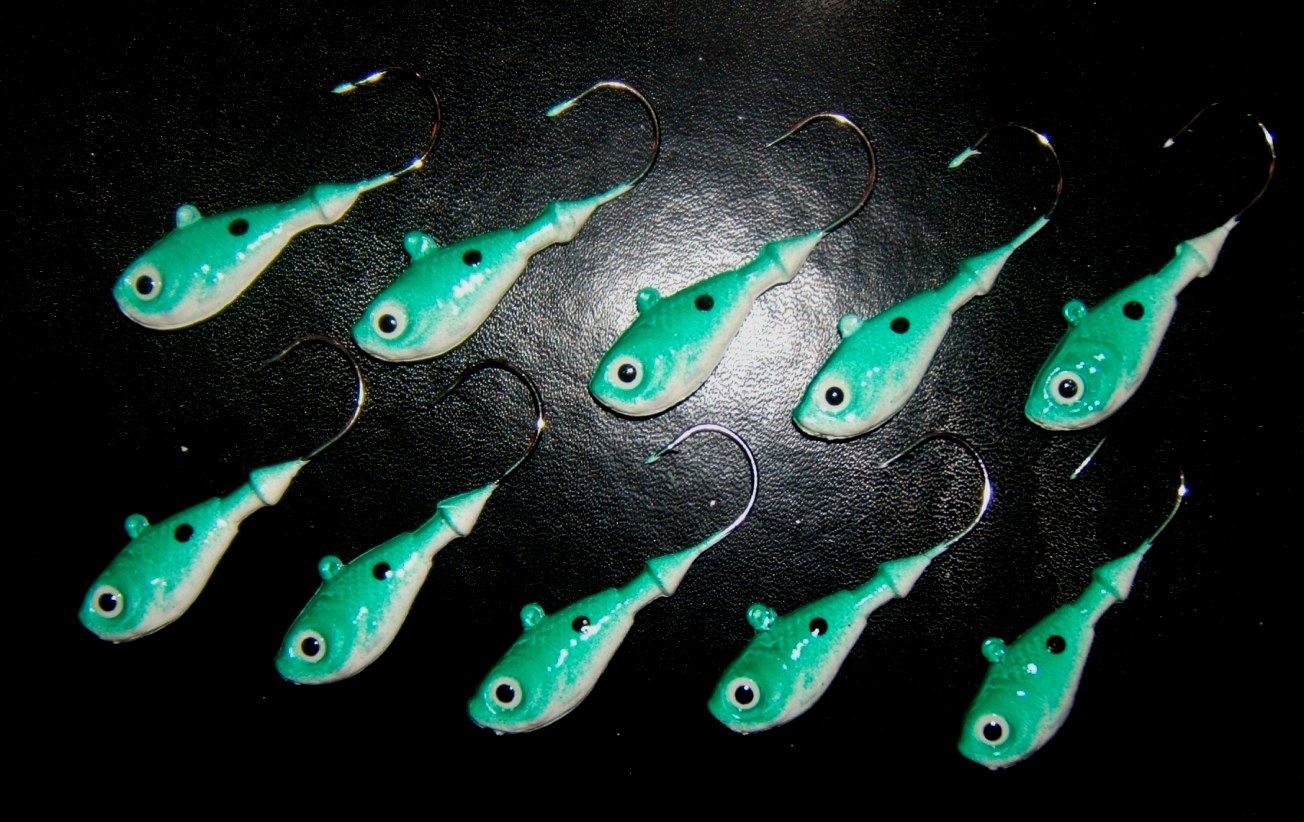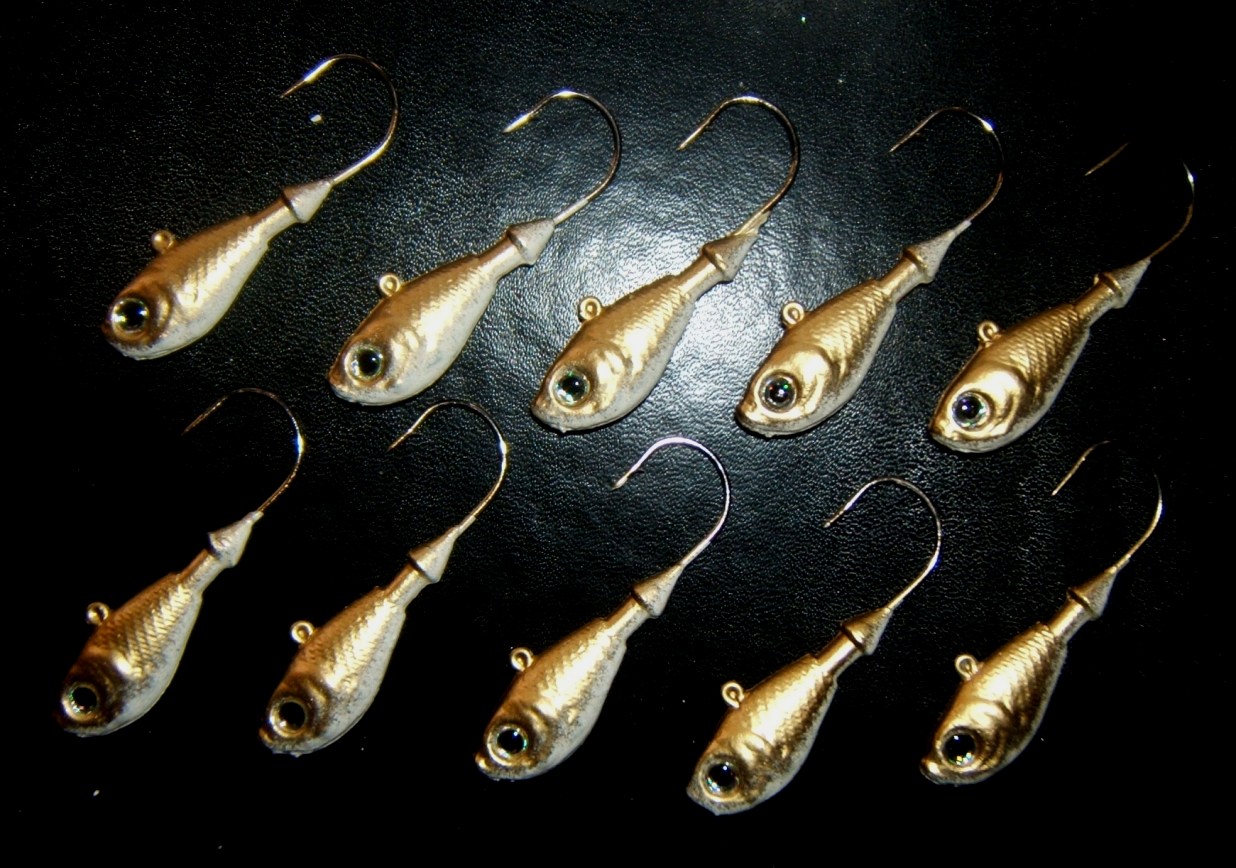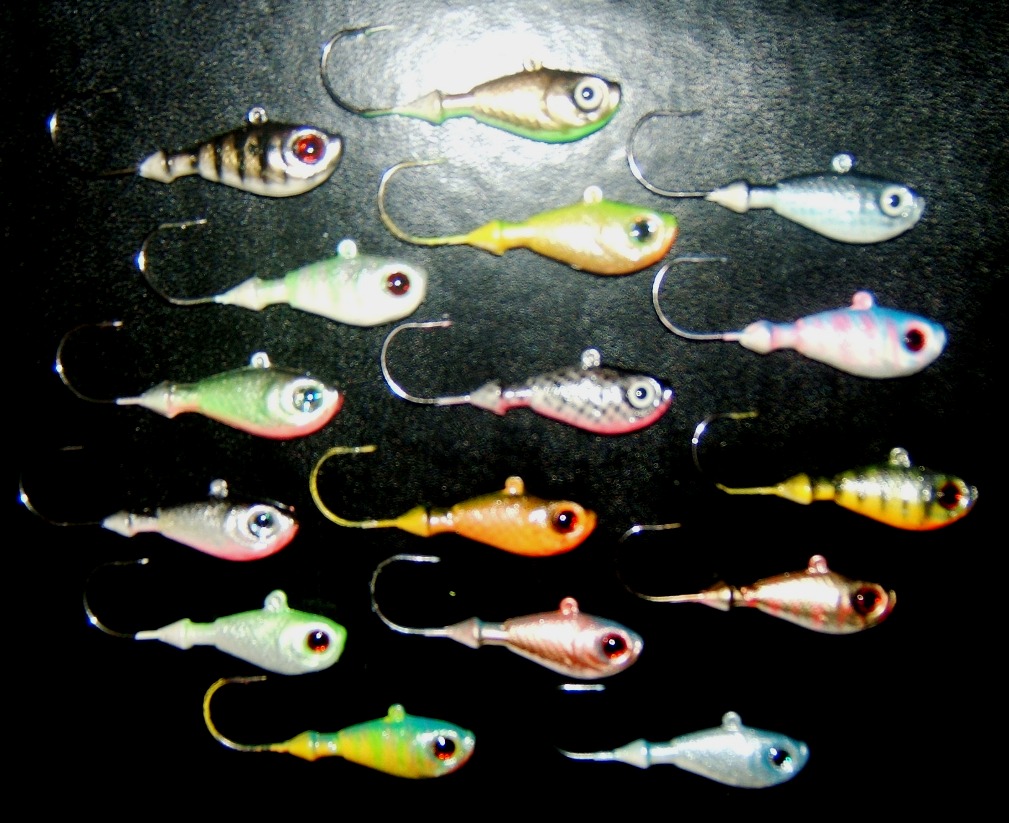 ---
THE NEW NITRO POISON WALLEYE JIG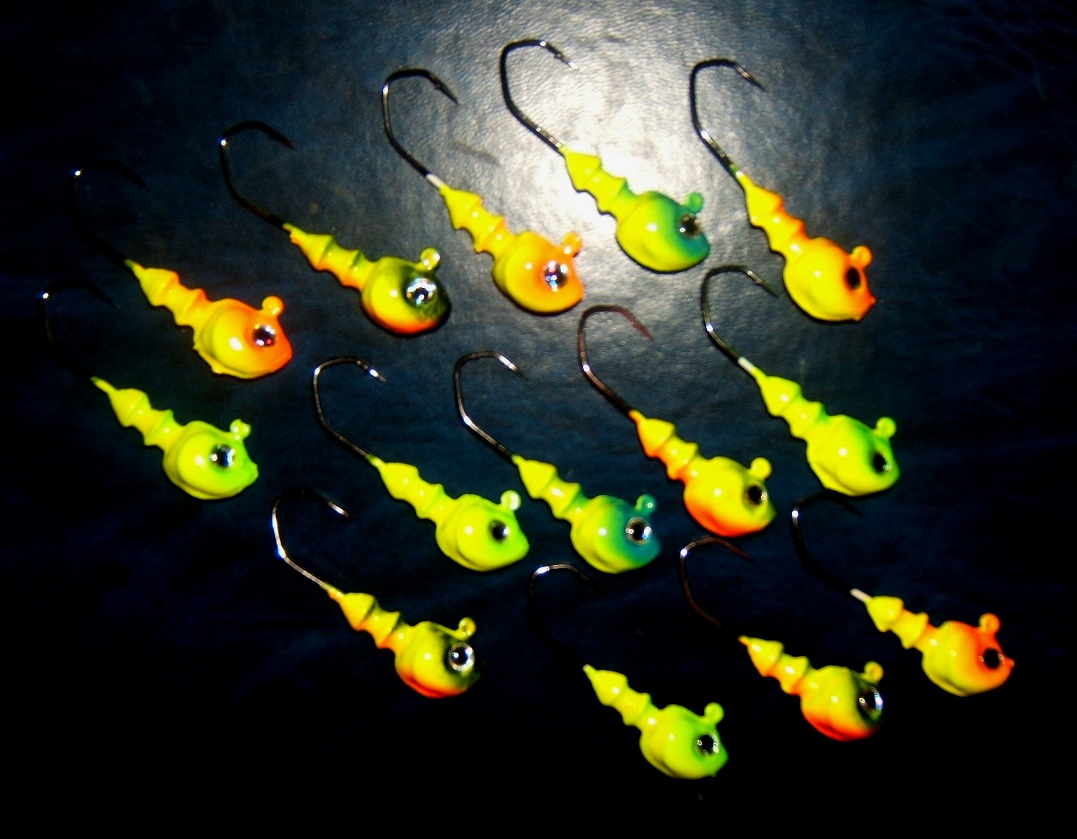 Custom created especially for the Detroit River. This 3\4 oz super lifelike head has big 3d eyes and a super tough 4\0 triangle hook.
25 pc mixed colors $20
100 pc mixed colors $70
500pc Dealer assortment $300.00
---
NITRO POLLYWOGS
Not a big jig but one hell of a sweet one! Weighing approx 1\4oz these are made with a strong baitholder style hook that only comes out far enough to stick em in the lips. Can't get much more like a baitfish than a pollywog!